Corporate/Office
You tell us where the party is, then we will make it happen! You work hard all week, so leave this to us. Finding a corporate catering company that will meet your expectations can be tough, which is why we go one step above and exceed your expectations.
Kerrisha's corporate catering service is ready for business. Breakfast for the early birds, brain food for your boardroom meetings, impressive fine dining for your directors' lunches, daily contract catering to liven up your team's lunch, or if you are planning some VIP corporate hospitality for product launches or promotional events, we have options for you. We can provide the whole package, or just the food and beverages. We have a wide range of smart equipment hire to include mobile kitchens and furniture, floral arrangements, styling, AV systems, and much more.
At Catering By kerrisha, our corporate catering service is famous for delivering the most diverse and creative food options using quality, nutritious and seasonal produce, at the same time working to your set budgets. We always deliver in temperature controlled food transport and have staff available if you need them. All our team have been trained in corporate hospitality and arrive on-site with plenty of smiles and a great attitude.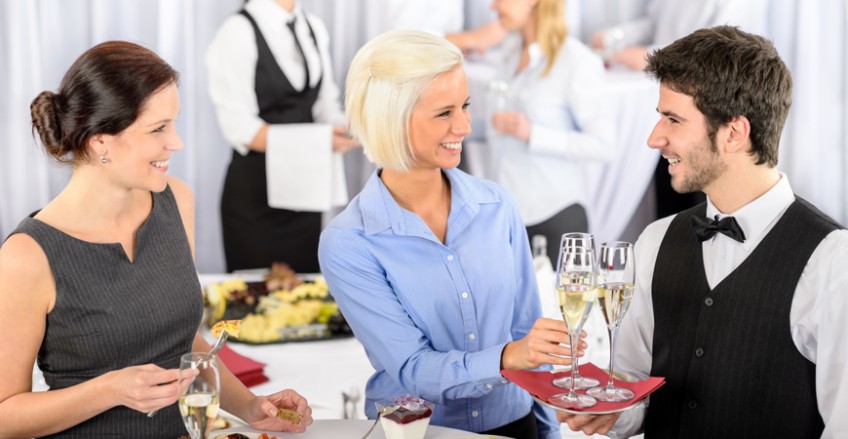 Catering By Kerrisha caters for every occasion, be it a wedding, a corporate event, or a private party for two. Our rather special food comes creatively presented in everything from wooden boats to hand painted ceramic bowls, and whether you want canapés, a buffets, seated dinner parties, barbecues, or picnics, there is a package for every season and size.